Various castles in the area
The castles listed here are only a small selection because there are still many more castles that you can discover for yourself. You will also get to know your own favourites, just as we did.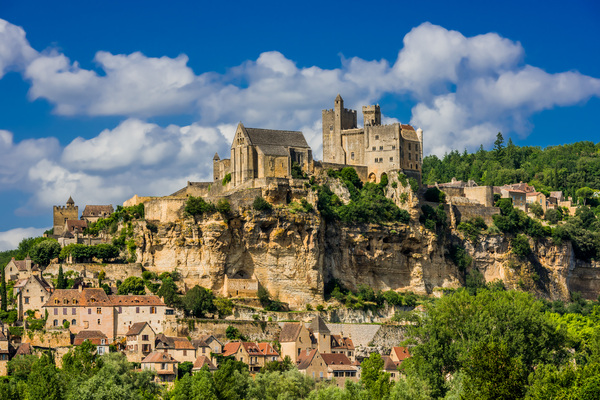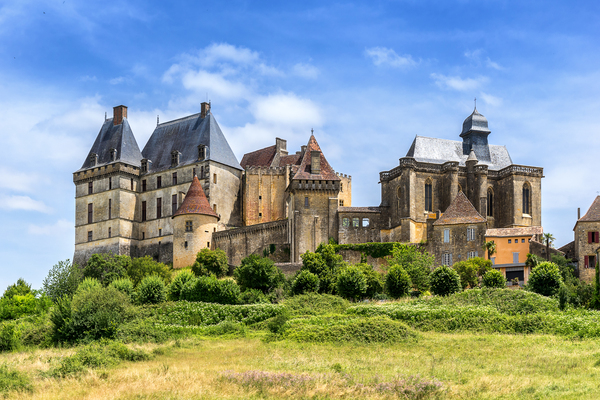 This stone sentinel, an authentic fortress in Périgord, stands on the top of a vertiginous cliff overlooking the village of Beynac-et-Cazenac and has guarded the Dordogne for over nine centuries. A visit to the Château de Beynac is a journey through the history of France in the footsteps of Richard the Lionheart, Eleanor of Aquitaine, Simon de Montfort and the Hundred Years' War. An unforgettable journey into the Middle Ages. Outside the high season, you can move freely around the chateau.
Château Beynac in 24220 Beynac
Fon +33 553295040
The architecture has a very different character from the many other castles, built from the 12th century to the 19th century, and you can move around freely in the whole complex. With a reconstructed dye works from the 18th century and many other interesting things, there is no room for boredom, even for children. Afterwards, in the nearby town of Monpazier (one of the best-preserved bastides in the Perigord), enjoy a small café in the market square, surrounded by 16th century archways.
Château de Biron in 24540 Monpazier
Fon +33 553631339 or +33 553056565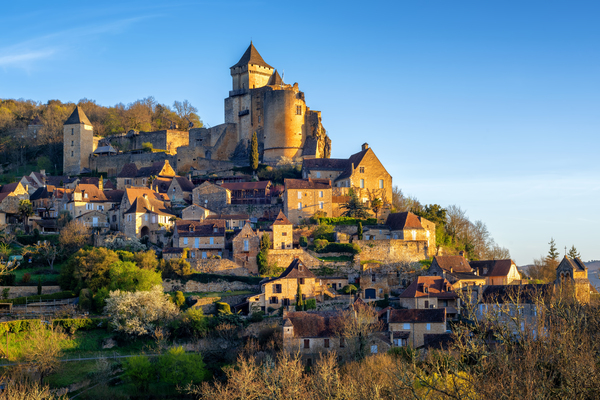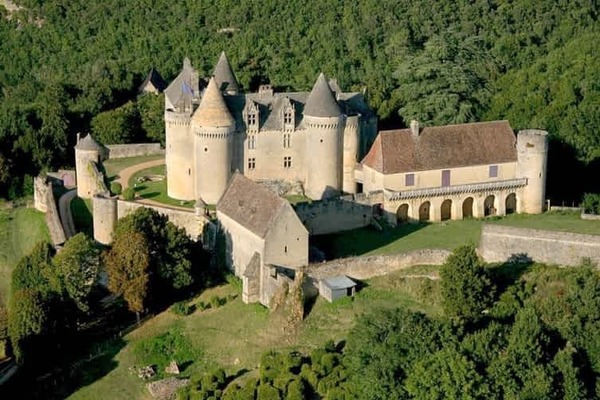 Fortification from the 13th century with various themed areas from this period on display. There are computer animations for children, stone-throwing demonstrations, etc. Very beautiful view of the Périgord.
Château Castelnaud in 24250 Castelnaud
Fon +33 553313000
A 15th – 18th century castle in a very scenic area. Inside the castle there are many pieces of furniture and tapestries from different eras.
Chateau Fenelon in 24370 Sainte-Mondane
Fon +33 553298145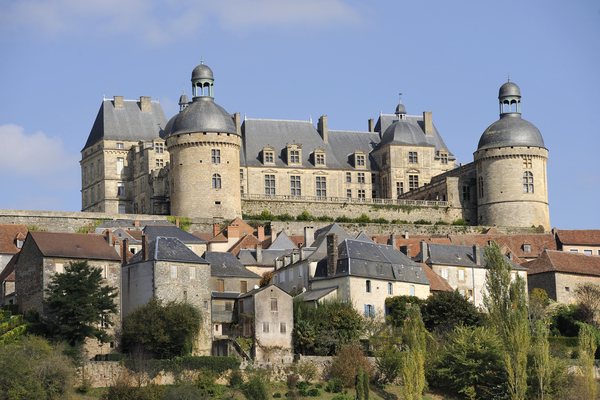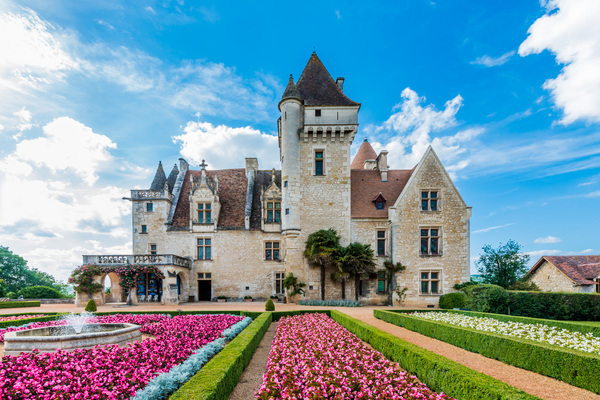 The former medieval fortress was converted into a holiday residence in the 17th century. The castle, a rare testimony to the classical architecture of the Périgord, houses a collection of 17th and 18th century furniture and works of art. Don't miss it: Also visit the listed French-style gardens and the English park.
Château de Hautefort in 24390 Hautefort
Fon +33 553505123
The castle was built in 1489 by François de Caumont, Count of Castelnaud, on the initiative of his wife Claude de Cardaillac. He also owned the fortresses of Castelnaud and Berbiguières, between which the castle was located. The castle remained the main residence of this family until 1535. During the French Revolution it was expropriated. After that, it passed through several hands, but was not significantly changed.
In 1938, the castle was first rented by Josephine Baker and then bought in 1947. She had electricity and water installed in the château and in the neighbouring village of Milandes, which thus became the first village in the Périgord to enjoy these amenities. Josephine Baker also commissioned a complete renovation of the interior.
Château des Milandes in 24250 Castelnaud-la-Chapelle
Fon +33 553593121